Notre Dame Fire Symbolizes Europe's Decline, Russian Commentators Say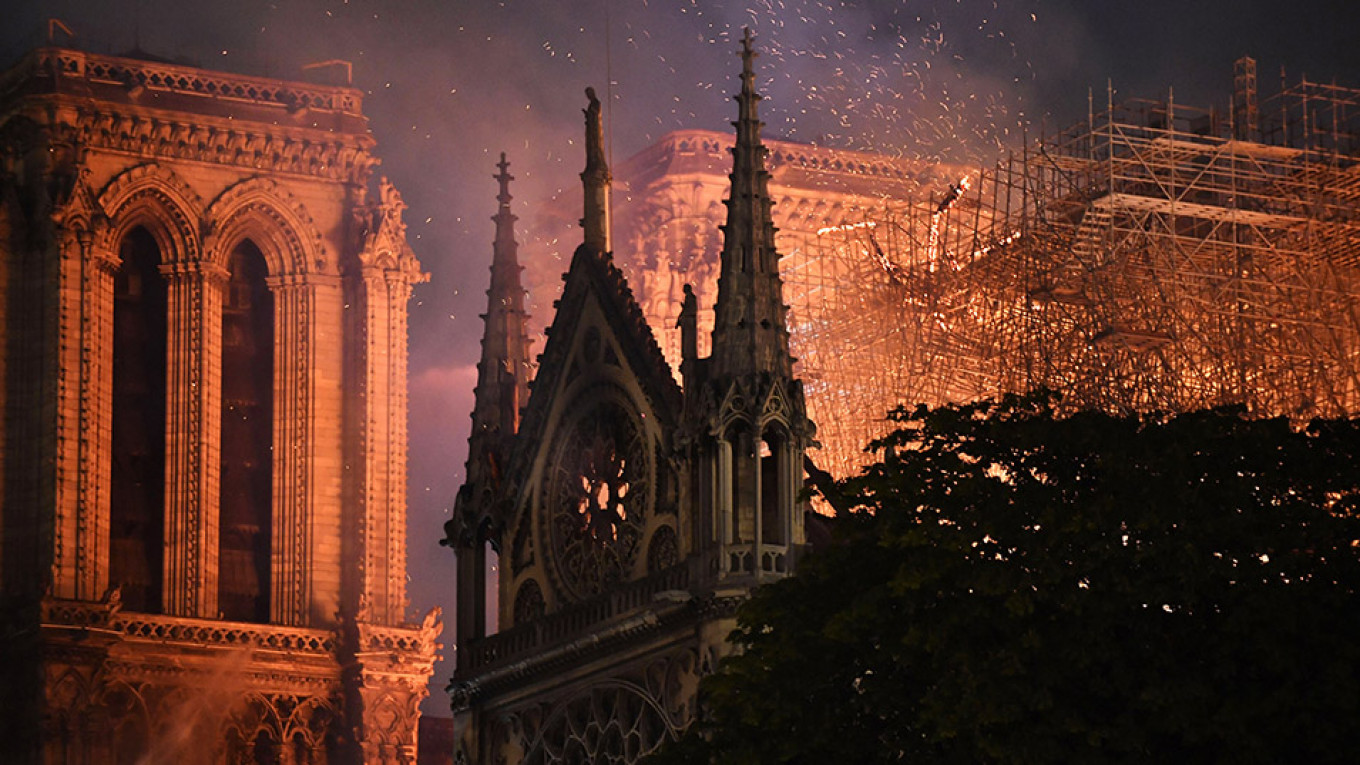 Russian condolences poured in after a fire tore through the iconic Notre Dame Cathedral in the heart of Paris late on Monday, but some commentators in the country said the inferno symbolized the decline of Europe.
Firefighters doused the smoldering ruins of the eight-centuries-old Gothic cathedral with water on Tuesday as investigators tried to establish what started the fire, Reuters reported. The blaze consumed the roof and caused the cathedral's spire to collapse before firefighters brought the flames under control in eight hours, saving its bell towers and outer walls.
news
Muscovites brought flowers to the French Embassy as a show of support in the wake of the fire. The first red carnations appeared outside the embassy as early as Monday evening, according to the state-run RIA Novosti news agency. At Russia's largest Catholic church, worshippers in Moscow held a service in honor of the badly damaged cathedral.
In a telegram to French President Emmanuel Macron, President Vladimir Putin offered to send Russian experts to help restore the 12th-century cathedral.
The Culture Ministry said it plans to call on the Russian public to raise funds to help restore Notre Dame, Interfax reported on Tuesday. read more here:

https://www.themoscowtimes.com/2019/04/16/notre-dame-fire-symbolizes-europes-decline-russian-commentators-say-a65246
---
Utah Standard News depends on the support of readers like you.
Good Journalism requires time, expertise, passion and money. We know you appreciate the coverage here. Please help us to continue as an alternative news website by becoming a subscriber or making a donation. To learn more about our subscription options or make a donation, click here.
To Advertise on UtahStandardNews.com, please contact us at: ed@utahstandardnews.com.
---