Five-Year-Old Girl Sexually Assaulted In School Bathroom Because Of Secret Transgender Policy
Five-Year-Old Girl Sexually Assaulted In School Bathroom Because Of Secret Transgender Policy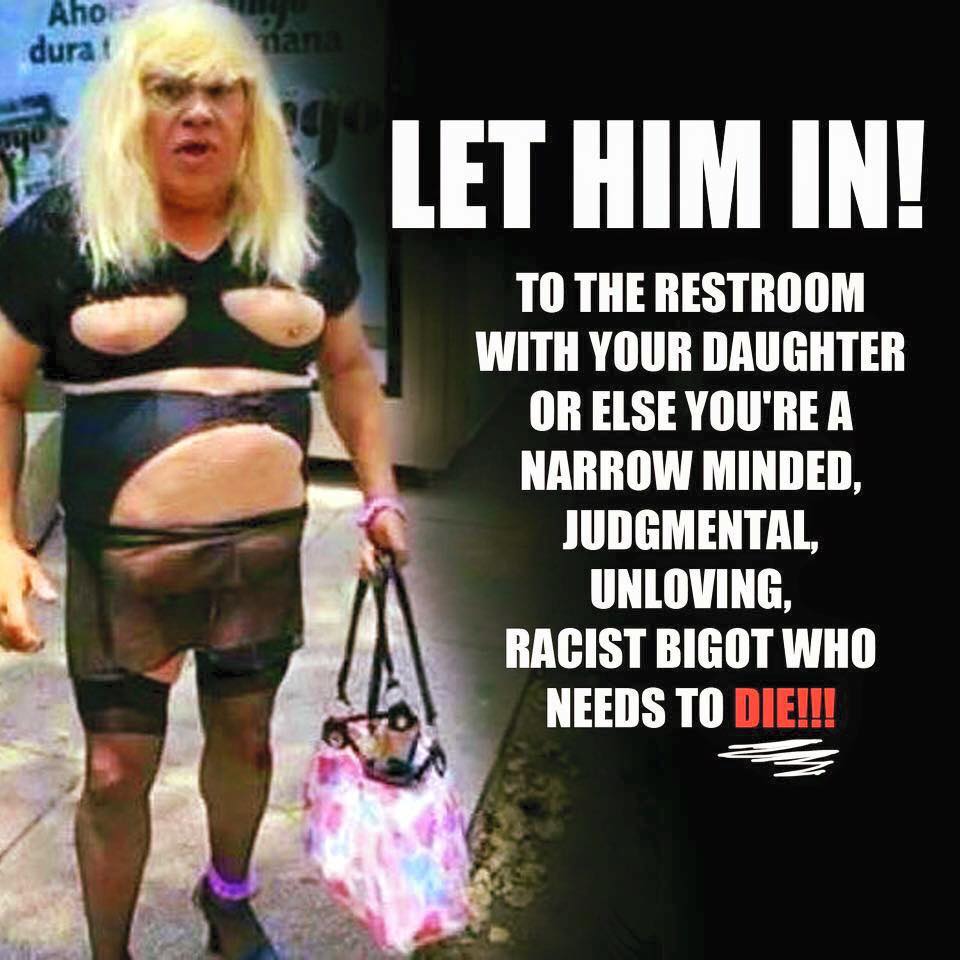 On the evening of November 16, 2017, Pascha Thomas's five-year-old daughter complained of vaginal pain. That's when her daughter said she had been sexually assaulted by a male classmate in the bathroom at Oakhurst Elementary School in Decatur, Georgia earlier that week.
By the little girls  account, she had asked the teacher if she could be excused from class to use the restroom. When she was coming out of the bathroom stall, the child said, a male classmate who had followed her into the bathroom to molest her.
The Georgia mother explains how her kindergarten daughter was sexually assaulted by the boy in the bathroom due to the school's transgender bathroom policy, according to a federal civil rights complaint.
Decatur, Ga., public schools have a policy allowing children to use the restroom that corresponds to the child's gender identity. Last November, the 5-year-old kindergarten girl was in the bathroom at Oakhurst Elementary School when a so called "gender fluid" boy sexually assaulted an innocent 5 year old little girl, the complaint says. The boy "pushed her against a wall, and forcibly touched her genitals despite her protests, causing her both pain and fear," the complaint says.
She heard nothing from school officials for several weeks, during which Pascha says they dodged her repeated calls and ignored her requests to speak with them. When they finally agreed to meet with her on December 8, Pascha learned the boy her daughter says assaulted her identifies as "gender fluid.
The complaint was filed by attorney Vernadette Broyles and Alliance Defending Freedom under the Title IX law. It says the school system created a hostile environment by "eliminating their expectation of privacy from the opposite sex."
The federal Office for Civil Rights (OCR) said last month it would conduct an investigation.
"A school's top priority is to protect the safety and bodily privacy of its students, period," Broyles said. "Decatur School's policies have created a stressful, unfair, and, as in this case, even unsafe environment—particularly for girls. We are grateful that OCR is investigating this tragedy, and we hope the agency helps this school district and others adopt commonsense solutions that protect the privacy and safety of all students."
Broyles told The Atlanta Journal Constitution that the school did not handle the complaint well and "was attempting to deflect responsibility from itself."
When the policy was announced, superintendent and lunatic David Dude said a student who was born male but claims they are female "should be allowed" to use the female restroom, the female locker room, to try out for female sports, and to room with other females on field trips.
After the sexual assault, the school refused to change the rules and would not separate the boy from the victim. The mom eventually had to transferred her daughter to another school.
This disgusting policy change to allow perverts into the girls restroom was enacted shortly after the Obama administration sent letters to every school district across the country in May 2016, threatening to withdraw federal funds unless they got rid of separate bathrooms for girls and boys and allow this insanity.
The Trump administration reversed this sick policy changed outlined in the letter Obama Department of Education officials, but the school  would continue keep the policy anyways, allowing male students to use girls' facilities.
Decatur School's reasoning behind its decision to continue following the since-rescinded Obama Administration guidance doesn't make sense under Title IX, since "Title IX explicitly prohibits schools from creating sexually hostile environments," said Christiana Holcomb of the Alliance Defending Freedom, which is representing Pascha.
To make matters worse, liberal leaning child services showed up at Pascha's door to investigate the sexual assault, she was surprised to be treated as if she had done something wrong. DFCS investigators questioned Pascha and her children separately and contacted friends and family members before dropping the investigation — an indignity Pascha's attorney says she should have never been put through.
The little girl remains traumatized and will need counseling for many more years, all thanks to Obama and the sick psychopath liberals pushing for this insanity!
Watch Pascha Thomas tell her story in her own words in the video below.
---
Utah Standard News depends on the support of readers like you.
Good Journalism requires time, expertise, passion and money. We know you appreciate the coverage here. Please help us to continue as an alternative news website by becoming a subscriber or making a donation. To learn more about our subscription options or make a donation, click here.
To Advertise on UtahStandardNews.com, please contact us at: ed@utahstandardnews.com.
---