California College Spikes National Anthem From Graduation Ceremony
California College Spikes National Anthem From Graduation Ceremony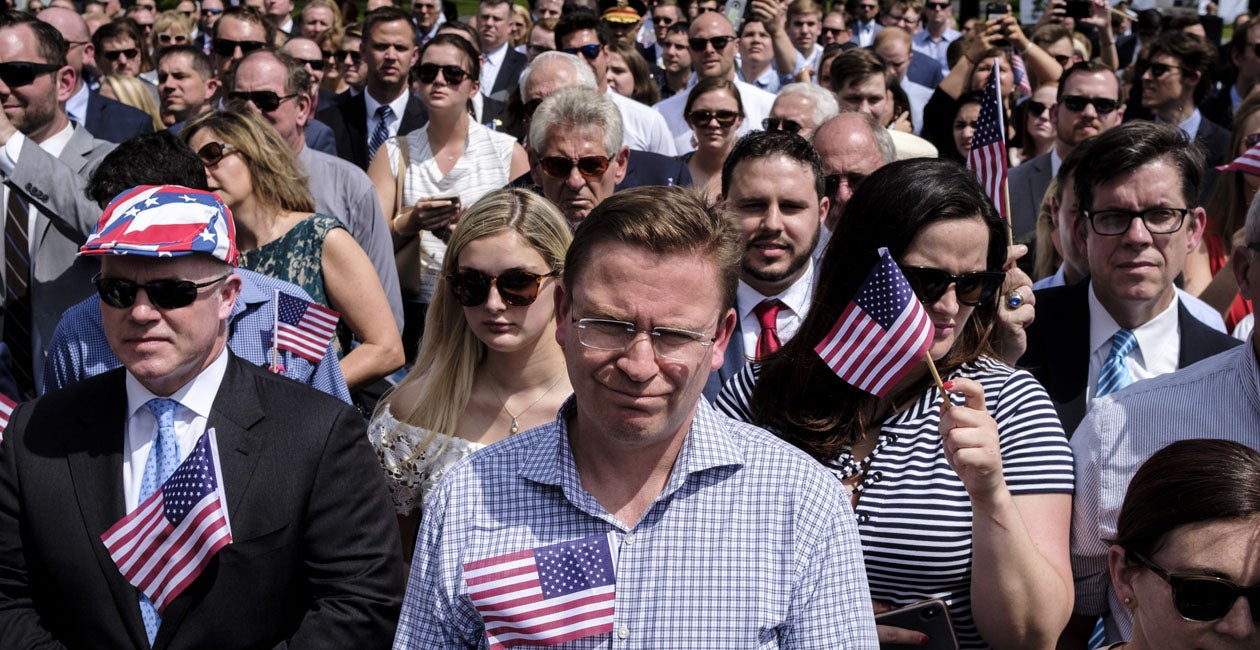 A California college stopped playing the national anthem for its 2018 graduation ceremony, a student publication revealed Monday.
Pomona College, a private California institution, played the anthem in 2017, but dropped it for the 2018 ceremony, reported The College Fix.
"I think private colleges should not be required to play the national anthem — three of the Claremont Colleges and Yale have not for years — but I think dropping it at a time when the country is so divided sends a wrong signal," Pomona College student and The Claremont Independent co-editor-in-chief William Gu said. "It is all right to be upset with certain aspects of this country, but dropping the anthem normalizes disrespect to this country which has given so many people so many opportunities."
The liberal Left continue to push their radical agenda against American values. The good news is there is a solution. Find out more >>
May 13 footage of the commencement ceremony confirms that the school did not play the song, a departure from 2017's regiment.
Not all students expressed dissatisfaction with Pomona's choice.
"[Not playing the national anthem] solidifies Pomona's support for DACA students (and other Pomona students who have limited freedom in the US) making it a more international institution," one unnamed Pomona student told The Claremont Independent.
Out of the five Claremont College institutions, Harvey Mudd College was the only one to play the national anthem for its 2018 commencement. Claremont McKenna College, Pitzer College, and Scripps College have previously not played "The Star-Spangled Banner."
The Daily Caller News Foundation reached out to Pomona College for comment but received none in time for press.
Content created by The Daily Caller News Foundation is available without charge to any eligible news publisher that can provide a large audience. For licensing opportunities for this original content, email licensing@dailycallernewsfoundation.org.
---
Utah Standard News depends on the support of readers like you.
Good Journalism requires time, expertise, passion and money. We know you appreciate the coverage here. Please help us to continue as an alternative news website by becoming a subscriber or making a donation. To learn more about our subscription options or make a donation, click here.
To Advertise on UtahStandardNews.com, please contact us at: ed@utahstandardnews.com.
---